THIS PAGE IS DEDICATED TO MY BIG BROTHER:
James Dewayne Moore
Date Of Birth: April 4, 1964
Birth Place: Montgomery, Alabama
Date of Death: December 1, 1998
Place of Death: Corning, Arkansas
He passed away from lung cancer. The last few months for him were full of pain. But now he is free of all the pain and suffering that he endured.



Below is a little article that his wife, Theresa, had put in the newspaper:
Thank You
The family of Jimmy Moore would like to thank everyone for their prayers, kindness, food and words of comfort, in our time of sorrow. Also everyone who stopped by to visit him, it really meant alot to him. A very special thank you goes out to the PTS gang for taking such great care of him, he thought the world of all you and considered you all his friends. Jim also really enjoyed his visits and chats with Brother Colbert.
Thanks to everyone who donated money in the jars around town, your help was deeply appreciated. And now the family wants to let Al and Sharon and the whole Hooterville gang know how much you meant to all of us. We can't thank you enough for everything you did for Jimmy and us. You are some very special people and you'll always be considered a part of our family. Jimmy's at rest now, no more sorrow, no more pain, but to those who knew him, he'll live on in our hearts forever, and we're sure all of you had a certain song that reminds you of him and since he loved his music, just remember when you hear it, he's listening too.

Below you will find different links to sites that I have found on the net dealing with cancer. My brother Jim died of lung cancer. Cancer doesn't descriminate against anyone. No matter how young or old you are. It doesn't matter if your skin is red, yellow, black or white. And it doesn't matter if your male or female. Cancer strikes all backgrounds and all walks of life. If you have any links that you would like to ad to this site, please email me and I will ad it here. My email link is at the bottom of the page. Thank you for coming!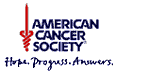 IF YOU LIKE THIS PAGE, PLEASE VISIT MY PAGE ON: MISSING AND EXPLOITED CHILDREN.



PLEASE SEND ME SOME EMAIL VIA MY SMOKE SIGNALS BELOW, THANKS!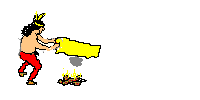 Copyright © 2000, YellowHawk33 Productions, All Rights Reserved.